NEW YORK — Inside the game store, a young boy and his mother play chess. Next to them, two kids play Risk, a board game in which players battle over global territory. At a third table, three young men play Quartz, in which dwarf miners compete to get the most crystals.
In the back room, an after-school program is going on.
It's the Brooklyn Strategist game store, created by clinical psychologist Jon Freeman, Ph.D., in 2011 to give kids a play space away from computer and phone screens.
"I feel like I'm … getting people to interact in a socially productive and healthy way," he said.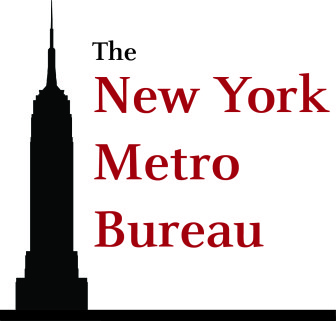 Freeman left his job as director of neuroscience research at Clinilabs — where he studied how various pharmaceuticals cause changes in the brain — to open the store.
One of his goals is to counter what he calls "digital isolation" caused by the increased amount of time kids spend on screens.
He said research shows that people taking part in online games — even multiplayer games where they interact with each other via chat — report a feeling of loneliness.
"We see it in a number of cases," Freeman said.
Some research does support the claim that online game players show reduced social interaction offline. Other research challenges that claim.
[Related: Incarcerated Youth and Their Families: Human Just Like Everyone Else]
What is clear, however, is that young people are spending vastly more time in front of screens.
The National Afterschool Association, in its standards for physical activity, calls for out-of-school time programs to avoid giving kids access to TV or movies and to limit use of digital devices to less than one hour per day.
A 2015 survey by Common Sense Media found that teenagers spend an average of eight to nine hours per day and kids ages 8 to 12 an average of six hours per day using entertainment media outside of school. Kids are watching TV and movies, playing video games, listening to music and using social media, the report said.
A 2010 study by the Kaiser Family Foundation also found a significant increase in time spent using media.
"Youth who spend more time with media report lower grades and lower levels of personal contentment," the Kaiser report says.
Board games, on the other hand, bring kids together face-to-face to interact.
"Kids get engaged and go home and talk about it … to their parents," Freeman said.
"I feel like I'm making a difference," he said.
About 40 to 50 kids ages 5 to 15 take part in Brooklyn Strategist's after-school program each day, with an average cost of $34 per day. The store also offers a summer camp.
On one day in January, four elementary-school-age boys were assembling small soldier and monster figures for Warhammer 40,000, a tabletop miniature war game.
"Kids build and paint the creatures," said Davie Lustig, war game coordinator for Brooklyn Strategist.
Lustig, who is in his 20s, said he loves the community atmosphere at the store and its after-school program.
"It's a modern-day version of 'Cheers,'" he said.
The after-school program introduces games in sequence and links them to various areas of brain development. Scrabble and Boggle are word games that teach language skills, for example. Storytelling games such as Dixit and Once Upon a Time give kids experience in crafting stories.
Courtney Price, 26, is the camp coordinator at Brooklyn Strategist.
"A lot of the benefits are social," she said. The kids "learn how to work together, how to win gracefully and lose gracefully."
More related articles:
What Impact Will a New Department of Education Secretary Have on Out-of-School Time?
When the Stakes Are High, Undocumented Youth Organize
Cops and Black Kids: Does Police Mentoring Defuse the Tension?