NEW YORK — Only a few years apart, Andrew Lavin and Jennifer Cohen grew up together, first in Bay Ridge, Brooklyn, and then in Staten Island, where their mother moved them when they were 9 and 11, respectively. When their mother, a police officer in Brooklyn, would go to work, the two would play hooky from school and stay home goofing off and watching "The Richard Bey Show" and "The Jerry Springer Show."
"Anytime we were together it was a good moment," said Lavin, 33, about his sister.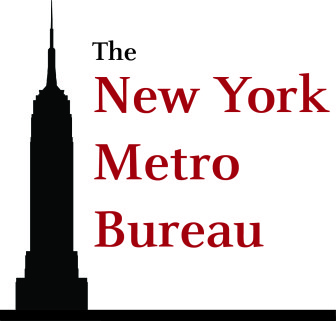 When they were teenagers, Cohen began using heroin, Lavin said. She got clean in 2001, when she found out she was pregnant with her first child and stayed clean until about 2010 when, according to Lavin, her life started to spiral out of control. She lost custody of her two sons and began using again he said.
Cohen was in and out of police custody for various drug-related crimes, Lavin said, once spending two months in Rikers Island. The older son, Gaetano, 14, was sent to live with his father, and Joshua, 11, ended up in foster care.
Her last arrest was Sept. 26, two days before she was found dead, beaten in a local skate park.
"This time they didn't keep her at all. I kind of wish they had," Lavin said.
The charges were dropped after she died, said a spokesperson from the Brooklyn district attorney's office.
While unsolved, Cohen's death is a story of untreated substance use disorder that started during youth — and the complexities revealed in a neighborhood park, where teens convene and children play.
In shock
Early in the afternoon on Oct. 4, Lavin was lounging on his friend's couch in Bay Ridge, browsing the internet when he got a call from his sister's friend, a woman he'd never met.
She said she was worried about his sister, because they normally spoke or saw each other every day, but she hadn't heard from her in a week. Did he know where she was? Her last question sent a chill down his spine: Had he heard about the murder in Owl's Head Park?
Lavin did a quick Google search: An unidentified blond woman in her 20s had been found beaten to death in the Owl's Head Park skatepark in Bay Ridge on Sept. 28. The follow-up story: The police had identified the woman as 35-year-old Bay Ridge resident Jennifer Cohen, Lavin's older sister. This is how he learned his sister had been dead for a week.
"I was in shock," he said. "It took some time for the whole reality to set into my brain."
The next few hours were a whirlwind. Alone in his friend's apartment, he dialed his girlfriend's number, then spent the rest of the afternoon trying to get in touch with his mother. When he finally did, he arranged to meet her later that night to walk her home from the subway station.
He told her Cohen had been found dead while they walked. She immediately began crying and had to sit down before they made it the one block to her building.
The next morning Lavin realized for the first time that he needed to make arrangements for his sister. He began researching the costs of funeral services, quickly realizing his family's next obstacle: paying for the funeral he felt his sister deserved.
Borrowed time
According to the medical examiner's office, Cohen's cause of death was blunt impact injuries to her head and torso; it was ruled a homicide. The case is under investigation, police sources said.
[Related: Race, Ethnicity Affect Kids' Access To Mental Health Care, Study Finds]
Cohen occasionally talked about trying to get clean, Lavin said. At one point she completed an inpatient program only to leave and relapse, he said. Nothing stuck, including a treatment program offered to her after one of her more recent arrests.
"They were going to offer her a treatment program, you know, but she ended up not doing it for whatever reason," Lavin said. "Again, I kind of wish she had."
While statistics about drug use in Bay Ridge are hard to find, according to the NYC Agency Performance Mapping Report about 12 people had died of unintentional drug overdoses in the neighborhood as of late October.. Donna Mae DePola, the president and founder of the Resource Training and Counseling Center, which trains drug counselors, said opioid use is rampant in Bay Ridge, where her outpatient center is currently treating 61 patients.
Hypodermic needles were found in the purse next to Cohen's body, according to police reports.
This is our home
The skatepark where Cohen's body was found isn't a known hotspot for heroin use. Omar Rivera, the founder of an after-school skateboarding club for kids 5 to 9, said he's never seen or heard about anything harder than marijuana being used at any of the skateparks he goes to, including the one in Owl's Head Park where he'd brought his group that day.
"I can't imagine it had anything to do with what usually goes on here," he said.
On the other side of the park in early afternoon a group of teenage boys milled around, occasionally dropping down onto a ramp with their skateboard.
"All we do is smoke and then we skate," one boy said. They believe some kids might use heroin but that they don't do it at the park. If anyone were to bring anything harder than marijuana, they would kick them out, they said.
While none of the teenagers at the park that day said they use heroin at the skatepark, they aren't strangers to opioid abuse. Two of the boys had a friend who began using at 16, went to rehab, relapsed, and this past summer overdosed and died at 17, they said.
Before Rivera arrived with his students, the boys had been in the bottom of "the pool," a basin in the far corner of the park, sitting in a semicircle on their skateboards, passing around two freshly rolled blunts. One boy held up a smartphone, a $uicideboy$ song playing loudly from its speakers, while two others rapped along to the song. To pass the blunts, the boys rolled around on their makeshift seats. They used to smoke more openly, but ever since Cohen's body was found police patrol the area more often.
The idea of a corpse being found in their beloved skatepark disturbed them and felt like an invasion, the boys said.
"This is our home," said one boy.
The group still comes to the park nearly every day, despite the murder. The only thing that's changed for them, besides hiding while smoking weed, is that now the park has a curfew and the gate closes at 6 p.m.
"How about you don't kill people in the park," said another boy in an annoyed tone about the curfew's catalyst.
No time to grieve
Both Lavin and his girlfriend, Jessica Capano, 29, said they don't necessarily believe the murder was drug-related. Cohen normally scored heroin in the mornings, Lavin said, and he didn't think she would be trying to score in the park at that time of night.
"I spent a lot of time with her. I know her routine," he said. "That is something she normally did in the daytime."
He wants to know what happened to her. All he can do right now is wait for the DNA results to come back, which he was told would take about six weeks. Detectives found cigarette butts at the scene and are hoping that one of them has the suspect's DNA, he said.
In the meantime, Lavin is going to focus his attention on fundraising for the funeral. He hopes it will help bring the family closure, especially for Cohen's two sons. Joshua, the younger son in foster care, doesn't know yet that his mother is dead.
More related articles:
Alaska's Unreasonable Assault on 'Reasonable Efforts'
Man Still Fighting 40-year Sentence for Nonlethal Crime He Committed As 14-year-old
Foster Youth Bring Their Priorities to Capitol Hill