NEW YORK — A ballet barre sits center stage in a dimly lit theater. One by one, the half dozen teenage females take their places along the barre for the show's opening number. And one by one, set to the chords of "Cell Block Tango" from the Broadway musical "Chicago," they utter the following six words: "Sex, gay, god, uh-oh, vagina, bulls–t."
The 14 teenage performers of the Tada Resident Youth Ensemble's Banned Broadway production shimmy, shake and strike poses to popular musical numbers — with a long-term focus not just on performing arts training but on shaping adolescents into adults.
"We use the art form of musical theater to really help our young people explore who they are," said Rod Christensen, Tada's director of education.
Tada, in its 31st year, staged its second annual Banned Broadway production this fall, in partnership with the National Coalition Against Censorship. Featuring excerpts from popular musicals and plays that were once censored, the production dealt with themes of death, sexuality and abuse.
"I like the idea of talking to [teens] about why these things have faced problems and why they don't find it controversial at all, the material, but why other people would — and see their take on it," said Janine Nina Trevens, Tada's executive and artistic director. "It also gives them a performance opportunity, which we normally don't do here, doing adult material," she added.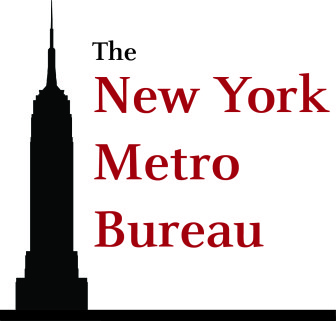 Tada offers a resident ensemble program for youth ages  8 to 18. The program currently serves adolescents from approximately 85 families. Its ensemble members are selected at an annual audition that draws 250 to 300 kids and teens from throughout the New York City metropolitan area and neighboring New Jersey.
In addition to its performing arts training, the youth development program offers members other free services, including college preparation workshops and the opportunity to participate in an internship program.
Attendance at workshops, held at Tada's Manhattan studio on 28th Street, are optional so ensemble members have the freedom to choose which events to attend. During rehearsals for a show, however, the youth commit to participate Wednesdays through Sundays to hone their performance skills.
Seventeen-year-old Reynaldo Nunez from the Bronx has been a part of Tada for six years. Prior to joining the ensemble, he said, his performing arts experience was limited to his imagination. Now he has had numerous opportunities to step into the spotlight and make those dreams come to life.
"Performing is sort of entrancing. You don't feel like yourself out there. You get immersed in everything," says Nunez. "And when you walk off the stage, it feels like you didn't even do a thing. Like you didn't lift a finger. And it feels amazing to learn that you did something for an audience."
"I feel exactly the same way," says 16-year-old Danielle Palmer from Westchester County.
While performing a monologue from Eve Ensler's "The Vagina Monologues," Palmer shows notable stage presence as she tackles mature material, ranging from sexual abuse by a family friend to sexual exploration in a lesbian relationship. "You don't really see [the audience] because the lights are in your face but just knowing people are there, sharing these experiences, makes me feel good."
Tada also offers in-school and after-school residencies. These paid programs partially fund Tada's free training program, which is also funded through grants and donations.
"All of our education programs are ensemble-based," said Christensen.  "I actually liken it very much to a sports team. There are certain positions, perhaps, in a team but we're all working together. There may be a star basketball player but here, our format, our structure is not to give the majority of the lines to one or two of the students."
As a result, said Christensen, the youth build confidence and find their own voice. "Probably the most typical scenario is a rather introverted child comes to us. And by the end, you see this completely different person," he said.
The youth also come into their own through Tada's internship program. Principal ensemble members who have been a part of the company for at least three years are eligible for a behind-the-scenes job. This internship introduces them to other facets of the theater process.
Trevens said Tada will also hold a financial workshop to teach members about taxes and managing money later this year.
In addition to job training, Tada organizes visits to nearby colleges to expose the students to higher education opportunities. The trips, partially funded by Tada, recently included stops at Temple University, the University of Pennsylvania and University of the Arts in Philadelphia, as well as visits to Emerson College, Boston University and the University of Massachusetts.
Tada's staff points out that the network students gain is as important as the formal trainings. "Your community isn't necessarily just the people that are in your neighborhood or at your school, but your community can be a community of like-minded people, which is what they are here," said Trevens.
"I think that it doesn't matter what your background is, growing up is a difficult process," said Trevens, who hopes Tada can ease some of the growing pains its students experience and help them transition into the adults they already resemble onstage.
"My motto in life now is why not? Like, why not try and do different things," said Nunez. "Just try it once and if you fail, then you fail. Just pick yourself up and try again. That's what I learn here. I learn a lot about confidence and doing your own thing."