NEW YORK — It was a Friday afternoon in November when schoolchildren carrying orchestra instruments arrived with their parents in the auditorium of the Langston Hughes Library in Corona, Queens. As the parents took their seats, the sound of instruments being tuned filled the room. Among the 40 young musicians were the three Abreu siblings: Samuel, 15, a flute player; Miriam, 11, a violinist; and Luisa Ana, 8, a clarinet player.
"A window opens in the brain of a kid who studies music," their mother, Dolores Abreu, said.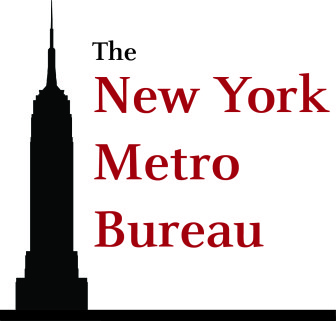 The orchestra, part of the nonprofit Corona Youth Music Project led by musician Alvaro Rodas, was preparing for its Dec. 13, 2013 concert in the newly opened Queens Museum. But their presentation at the Langston Hughes Library was also an opportunity for the nonprofit to showcase its work. The Music Project teaches classical music for free to kids in the neighborhood whose parents, for the most part, would not be able to afford paying lessons.
Rodas, 43, a musician from Guatemala who studied Venezuela's youth orchestra network known as El Sistema, founded the Corona project in 2010. It is one of a growing number of U.S. youth orchestras inspired by Venezuela's successful and influential program.
In New York City, Anne Fitzgibbon, a musician who traveled to Venezuela to gain first-hand knowledge about El Sistema, leads the Harmony Program, which partners with CUNY and is based on El Sistema's principle of bringing classical music education to underserved communities.
"By becoming musicians they also become better citizens," Fitzgibbon said.
On that Friday last year, Rodas arrived early at the library with the music stands and a kettledrum that another orchestra mom, Claudia Ulloa, had helped him bring in her car.  She says she is happy that her two daughters, who are 10 and 6, are getting these lessons for free, and does whatever she can do to help, like transporting the instruments.
The orchestra played pieces by Dvorak, Bartok, Mussorgsky and Tchaikovsky — names that have now become familiar to the young musicians. Before each piece, Rodas introduced the composer and his work, both in English and Spanish, to the audience, many of whom are native Spanish speakers.
The performance wasn't perfect,  but the parents applauded wildly — their kids had come a long way.
Before joining the orchestra, children begin their education in a pre-orchestra. Eun Lee teaches this ensemble, which is composed of buckets representing percussion instruments, paper violins and recorders.
"The paper violins don't sound, of course," said Lee. "It is a way to teach posture and care of the instrument."
After the pre-orchestra, the young pupils move on to the orchestra where they get instruments loaned to them.
After the concert, Miriam carefully placed her violin in its case. Although the next concert wasn't until Dec. 13, she knew that she would be taking it out several times before that day to practice.
"They don't force us to learn the music", she said. "We keep practicing until we get the piece."
The three siblings and their mother were also with Dolores' sister and her small child.
"A future member of the orchestra," she said, while watching her son scurrying under a table in a game with Luisa Ana.