How do you check on a child who lives in a home flagged as abusive during a global pandemic? How do you coordinate visits between children living in foster care and their parents when that visit could spread a disease? How do you continue in-home psychiatric care for a child with a diagnosed mental illness and ensure the health of the child, family and the care provider?
With the quick onset of the coronavirus pandemic in Connecticut, agencies on the frontlines of the state's child welfare system have had to adapt quickly to be able to deliver its services. The Connecticut Department for Children and Families (DCF) began issuing guidelines and policies on how its staff and community partners should operate before the state announced its first case. They've issued regular updates since.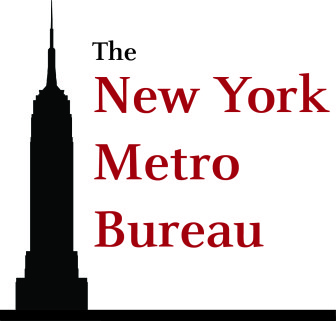 Advocates and community partners laud their efforts, saying the department has been transparent and communicative from the start. No one has experience providing services to children and families in need during a pandemic, they said. The state has entered uncharted territory and DCF has been adapting the best they can.
Lauren Ruth, the research and policy director of Connecticut Voices for Children, said she thinks DCF is taking the proper precautions to both protect their workers' health and the children they serve while also fulfilling their mandate. Her organization, the "think and do tank," focuses on helping families and children with economic justice. But she said she thinks there is no perfect solution and that DCF is going to have to keep re-evaluating their response as the crisis takes unexpected twists and turns in the coming weeks and months. 
"DCF is going to have to ensure that they are not taking options off the table right now," she said. 
"We're all trying to figure out innovative ways where we can still protect children — balancing that with ways where we can keep our own staff safe and healthy," DCF's bureau chief of external affairs Ken Mysogland said. 
So far the agency has switched to remote work, with employees working from home, he said. Instead of regular visits to homes already flagged by Child Protective Services as potentially abusive or dangerous to the children living there, caseworkers are checking in by arranging phone and video calls. 
The same applies to foster families. Home visits by a caseworker and in-person visits between children in foster care and their parents have been suspended and are instead being conducted over phone and video chat. They are managing issues such as access to wifi, phones and computers on a case-by-case basis, Mysogland said. And, if a caseworker feels a home visit is necessary for the safety of the child, they will go. The policies apply to their community partners as well. 
It's different this time
DCF has always had an emergency response plan so that they can continue providing services to the families and children they work with through hurricanes, terrorist attacks like 9/11 and other disasters, Mysogland said. But, the coronavirus pandemic is like nothing they've ever dealt with before. He acknowledged that DCF does not have all the answers yet and that as the pandemic worsens, they'll have to change with it. 
"The hurricane happens, and then you clean up from it and you rebuild from it," he said. "This pandemic is going to cause us to have to change and respond, perhaps differently on any given day depending on the circumstances that are provided to us."
While Mysogland's confident that they'll be able to adequately take care of the children already under their protection, they are concerned about the children who they don't know about, he said. In normal times, children go to school and to doctor's offices where teachers and medical professionals can spot signs of abuse and alert the agency. Now, they have to stay home. 
Mary Ellen Hass, the executive vice president and chief operating officer of the Norwalk Family and Children's Agency, one of DCF's community partners, said they will keep serving families no matter what, both remotely and in person as needed. 
"We are working hard to try to shift to what I'll call the new normal," she said. Sixty-five percent of her employees normally work in clients' homes. She worries about how long the pandemic is going to last. Working remotely has translated to working longer hours as her employees try to maintain the same level of connectedness with their clients. Everyone is struggling to find balance. 
But, her real concern is the long-lasting effects of the pandemic. 
"This is real-life trauma that's happening right now," Hass said. "The support we're going to need beyond this pandemic, that's a concern to me."