Video by Clarissa Sosin
NEW YORK — Nine percent of foster youth who are in middle school in New York City are proficient in math compared to approximately 40% citywide. Only 25% of students in foster care graduate from high school on time compared to 45% citywide. 
These were just a few of the numbers shared and discussed by education and foster care professionals from around the country at "Safeguarding Their Futures: Supporting the education of child-welfare involved children & youth," a conference last week. They gathered at the New York Bar Association to share research and data gathering techniques and to brainstorm ways to collaborate across systems and agencies to make sure that youth in foster care get the education they need to succeed. 
"What we have to do is identify and just get our arms around how big the problem is and develop some strategies for addressing it," said Bill Baccaglini, the president and CEO of the host of the event, The New York Foundling. He emphasized that the kids were not the problem but rather the systems there to support them.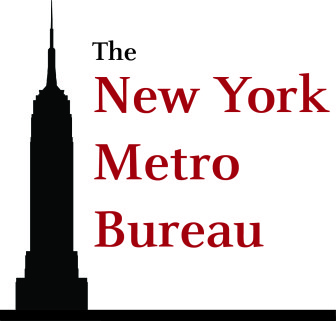 One of the problems foster youth face is how often they have to switch schools. A non-negligible amount switch more than three times within a school year, said Vanessa Ximenes Barrat, a senior research associate with nonprofit agency WestEd and a speaker at the event. 
Barrat's research on the educational outcomes of youth in foster care in California and Arizona was the first effort at gathering and analyzing data in those states, she said. Now that they know what the issue is, they need to start to figure out how to tackle it, she said. 
Teachers, who are on the front lines with these students, could be trained in how to better serve foster youth, she said. 
"Maybe things like that need to be thought about within the education community," Barrat said. 
Julie Farber, deputy commissioner for the New York City Administration for Children's Services, said that one of the city efforts she's most excited by is the Fair Futures program, a coalition of nonprofits, agencies, advocates and youth that focuses on supporting foster youth with their academics, careers and housing. The effort will gather comprehensive data on tutoring and counseling participation rates. It will then be compared with administrative data about graduation and school attendance. 
She hopes it will provide valuable insights into educational outcomes for foster youth.
"It really is an opportunity to, you know, focus the entire system on these critical goals," Farber said. 
Data collection and analysis is a recent and growing focus in the field of child welfare. But, between privacy concerns, coordinating across agencies and the lack of data to work with, the process is both flawed and slow, the experts said. 
"You spend most of your time in some of these studies in obtaining the data and getting the permissions than doing the analysis," said Maryanne Schretzman, the executive director of the New York City Center for Innovation through Data Intelligence. 
They haven't figured out yet which numbers to use in New York City to make sure it is capturing what's happening in the child welfare system accurately, Schretzman said. Once a child leaves foster care, they are no longer included in the data. The data are a snapshot in time of whoever is in the system when it was gathered, she said.
Jennifer K. Pokempner acknowledges that the data can be flawed and there can be difficulties in obtaining it. But that data is still going to be key in fixing the problems around foster youth and education, said Pokempner, a senior attorney at the Juvenile Law Center in Philadelphia. She doesn't think data alone is the answer. She wants to see more resources put toward child welfare along with more emphasis on intersectional approaches to solving problems. But she thinks data will play a key part. 
"I think education is a really important place where we can see its power to really help us figure out how we're doing and more importantly to have better responses," Pokempner said. 
This story and video are part of a Youth Today yearlong project on youth transitioning out of foster care. It's made possible in part by The New York Foundling, which works with underserved children, families and adults with developmental disabilities. Youth Today is solely responsible for the content and maintains editorial independence.