NEW YORK — The commissioner of New York City's Administration for Children's Services (ACS) has won the 2019 Excellence for Children Leadership Award by Casey Family Programs.
The Seattle-based foundation focuses on child welfare leaders who have had a significant impact on improving outcomes for at-risk families, in hopes of reducing the need for foster care.
David A. Hansell was recognized at an awards ceremony in Seattle Monday alongside Lisa Opoku, chief operating officer of Goldman Sachs' engineering organization. The honor highlighted the duo's work with the Fostering College Success Mentoring Program — a public-private partnership between ACS, Goldman Sachs and Casey Family Programs.
The initiative pairs foster care students with Goldman Sachs employees for mentorship and guidance about adulthood, including college graduation and employment.
"Casey Family Programs is the north star for child welfare agencies across the country and it's an honor to be recognized by this organization as a national leader," Hansell said in a press release. "I will continue to work towards building a 21st-century child welfare system that focuses on strengthening services and supports for children and families in New York City."
"The winners of these awards are making the world a better place for children and families," said David C. Mills, Casey Family Programs board of trustees chair.
The ACS is taking steps to rejuvenate after widespread criticism of the agency predating his tenure. New York City's Department of Investigation found that the child welfare agency failed to hold foster care nonprofits accountable for failing benchmarks for child safety. Then-Department of Investigation Commissioner Mark Peters released other critical reports — including one in the wake of child-death tragedies — that led to Mayor Bill de Blasio's appointment of Hansell.
Combating a negative public image of ACS has been one of Hansell's biggest challenges, he said. He's made it a personal mission to improve communication about the agency's full scope with the public and elected officials.
Family services strengthened
"The public often sees only a very narrow slice of what child welfare agencies do," Hansell said in a phone interview. "Very often it's the most difficult slice — it's when things go wrong, when tragedies happen — that understandably gets public attention, as it should, but so often the public doesn't see much else."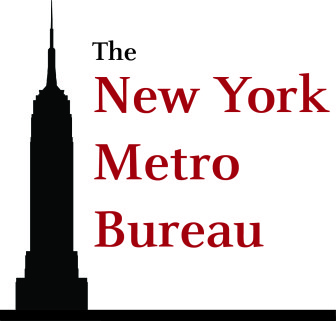 One example is his agency's leadership nationwide for evidence-based family services, which often prevent household separation, he said.
His recent recognition also stems from the ACS reforms he's implemented since becoming commissioner in 2017. Under his command, Family Enrichment Centers opened in three neighborhoods. The centers provide community-driven support for families, including help with parenting skills and housing services.
The agency launched the first-ever Safe Sleep Toolkit in partnership with the Health Department and New York City Health and Hospitals that gives caregivers advice about safe sleep.
Staff benefited from new software allowing them to automatically identify and flag high-risk cases in need of additional review, Hansell said. Additionally, Child Protective Services is now using ZipCar's Local Motion technology to respond more quickly to reports of child abuse and neglect.
ACS also established 10 new kinship specialist positions designed to ensure foster care children are placed with relatives and close friends. The specialists' sole responsibility is to find kin guardians for children entering the foster care system. ACS tapped A Second Chance, a national kinship care organization, to train the new staff.