Editor's note: Our publisher Leonard Witt is doing an Ask Me Anything today at 11 a.m. ET. Tune in on Reddit
NEW YORK — After it happened, the beating, the arrest, the sudden violence on the way to school, the high school sophomore wasn't the same.
She was afraid to leave school alone. Whenever she saw a police officer on the street she felt panicky. She would call her mother, who would try her best to calm her down. She avoided the spot where it happened, taking the long way to school. She found herself replaying the encounter again and again in her head, wishing she had done more to stand up for herself. She was angry. Depressed. There were thoughts of suicide.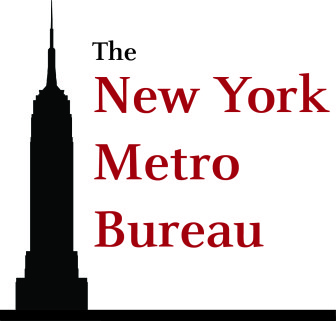 "I just felt like there was no future," Mariah Charles said, struggling to articulate her feelings from her living room couch. "I felt like it just crumbled."
So when her lawyer called Tuesday afternoon to let her know that the Brooklyn District Attorney's office said they planned to dismiss their case against her, she was relieved. She felt vindicated. After more than a year of trekking back and forth from home to the Kings County Criminal Court in downtown Brooklyn, the seemingly endless legal ordeal would soon be over.
On the morning of April 28, 2017, Charles, then 19, was walking to South Brooklyn Community High School a few blocks from her apartment in the Red Hook Houses, a housing project, with a friend. They were stopped by a police officer and a sergeant, who asked where they were going and asked for their ID. Charles said she didn't have an ID, pointed to her school half a block away and told them that's where she was headed.
That's when the encounter became violent.
When she started to walk away, they slammed her to the ground, put her in handcuffs and tossed her into the back of the police car head first. Her friend and a nearby surveillance camera captured video of the violent arrest, which lasted just under five minutes.  
Police charged Charles with two misdemeanors, resisting arrest and obstructing governmental administration. Initially the Brooklyn District Attorney's office planned to prosecute her. The assistant district attorney offered her an ACD — common shorthand for an adjournment with contemplation of dismissal.
[Related: Arrested for Not Carrying an ID on Way to High School, Young New Yorker Opts to Fight]
An ACD is a way for the courts to agree to dismiss the charges if certain conditions set by the judge are met. But Charles, who insisted she did nothing to warrant the charges except walk to school, opted for a trial instead. After a hearing on Tuesday, the trial was set for July 9.
She took a gamble and won.
"Mariah showed a lot of courage," said her defense attorney, Robert Heilbrun. "Not every client does that. Not every client has the courage to turn down an ACD."
Surveillance video from local business
The after-effects
Now that the trial is off, Heilbrun said it is clear to him that the Brooklyn District Attorney's office never had any intention of prosecuting the case.
"It's obvious that the assistant district attorney dangled the ACD in front of her hoping that she would take it," he said. "… It's clear they were always going to dismiss it. And that is disingenuous. And I am being polite in using that word."
Had Charles lost the trial, she would have ended up with a criminal record.
After she learned the case would be dismissed, she said it felt good to stand up for herself. She hopes the New York Police Department will think twice about messing with her in the future.
But she still has to deal with the emotional and physical repercussions of the arrest.
Charles spent a week in a mental hospital because she was suicidal in early March. Before the arrest she'd considered a career as a police officer. After her arrest she felt disenchanted, hopeless and lost.
Her mother has been affected, too. Maria Feliz worries about her daughter's safety whenever she leaves the house.  
"I worry not even about strangers; I worry more about cops," she said. "I tell her if you see a cop, don't make eye contact. Try to avoid them. They should feel safe with cops but they don't feel safe anymore. They feel scared."  
As Charles and her mother recounted the events and how they have been affected, a door banged in the building. They suddenly went silent. Then they heard the sounds of heavy footsteps descending the stairs, passing just outside their door. Then the sound of a radio crackling. It was the police from the 76th Precinct, the same precinct where the officers who arrested Charles work. They were on vertical patrols.
"They're here all the time," Charles said.

'They did her worse than an animal'
Like many New Yorkers, Feliz watched the footage of Eric Garner, who died in 2014 after police put him in a chokehold for selling loose cigarettes. She is familiar with many of the other incidents of police abuse captured by cameras. When cameras first became more ubiquitous she worried that they were going to be an infringement on people's privacy. But now after her daughter's case —  a situation she never expected to be in — she sees their benefits.
Feliz cried the first time she saw the black and white surveillance video of her daughter being roughed up and arrested by the police. It wasn't her first time seeing footage of the encounter — Danielle Ward, Charles' friend who was walking with her that day, took a short cellphone video of the arrest before running off to find help at the school — but it was her first time seeing it from start to finish.
As a mother who had never even spanked her daughter, she said it was heartbreaking to watch the two grown men toss her daughter around.
"It broke my heart," Feliz said. "I feel like they did her worse than an animal."
When Charles watches the video it gets her upset. It reminds her of the terrible thoughts that ran through her mind during the ordeal. Her first boyfriend, Joshua Martino, had been shot and killed by police just a few months earlier.  
"The only thing going on through my head is that I could end up like him," she said.
She remembered a passerby pleading with her to get into the police car.
"Please just get into the car," Charles remembered her saying. "I don't want anything to happen to you. Please just get in the car."
Despite the good news about the trial, Charles spent much of Thursday afternoon glum. As she talked about the emotional fallout of the encounter with the police she became withdrawn, at times fighting the urge to shed tears, other times wiping them from her eyes. But she flashed a brief smile when she talked about a recent invitation.
A local youth organization asked her to speak to other youths who had been through experiences with the NYPD and have taken ACDs. They think she can be a motivation for other youths, and maybe have them avoid getting hustled through the criminal justice system.
There is a prayer just beneath the peephole of the front door, attached with thick layers of Scotch tape. Charles' mother encourages her to read it every time she leaves the house. It's the Serenity Prayer, the one that talks about having the courage to change things that you can.