WASHINGTON — Coreal Riday-White is an attorney working to hold the U.S. government and the oil industry responsible for climate change, a case that could one day go all the way to the U.S. Supreme Court.
But today, as the sun rose and the morning fog slowly burned off, he looked more like a youth worker than a lawyer as he stood surrounded by young plaintiffs in front of the sea of cameras gathering for a rally on the steps of the Supreme Court.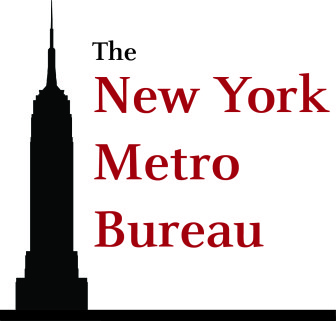 "I feel like I've found the dream role in the dream job," said Riday-White, 38. A former mental health counselor and youth instructor, he said his current role is a combination of youth coordinator and legal advocacy.
"This kind of work is so draining," he said, "But as soon as you start working with the kids, they replenish you."
The rally was organized by Our Children's Trust, an Oregon-based nonprofit dedicated to securing a healthy planet for future generations. The group is working with 21 youth plaintiffs from across the country who, in 2015, filed a lawsuit charging the federal government with not doing enough to protect future generations from the effects of climate change.
The plaintiffs, who are between 9 and 20 years old, are among thousands of people of all ages pouring into D.C. for Saturday's climate march.  
"This Saturday, these young people will stand and join with thousands across the country and march for climate justice, just as we know that the people of the United States and citizens of the world will stand with these youth as they head to trial next year," said Julia Olson, executive director and chief legal counsel for Our Children's Trust.
The suit alleges the U.S. government has not done enough to protect the kids' families and their futures. The plaintiffs are asking the Trump administration to immediately implement a plan to reduce carbon dioxide levels to 350 parts per million by the year 2100 and are also seeking to hold the president and federal agencies responsible for future damage to the climate.
The American Petroleum Institute (API), a national trade association representing the oil and gas industry, has expressed concern about the lawsuit's potential effect on future regulation. In November 2015, the trade group voluntarily joined the suit on behalf of the federal government and immediately filed a motion to dismiss the suit. That motion was denied in November 2016. The trial is anticipated to begin this fall.
Some of what the plaintiffs allege is not disputed by the government defendants.
"The government has admitted that, yes, climate change is a reality and that, yes, it's induced by human activity, and they admit that CO2 right now is at a level of 400 parts per million," said Judge Thomas Coffin during a Feb. 7 case management conference.
At the same time, API attorneys do not admit carbon dioxide levels have reached 400 parts per million.
Recently carbon dioxide readings at the Mauna Loa Observatory in Hawaii reached just over 410 parts per million.
At the Feb. 7 hearing, Coffin said the government and fossil fuel defendants will need to clarify whether they do or do not believe carbon dioxide levels have reached 400 parts per million.
He said the upcoming trial will need to answer several additional questions.
"Is climate change happening? Are there levels beyond which it's going to be irreversible or extraordinarily harmful? Is it human-induced? Is the government responsible, and did the government cause any of it, and are the plaintiffs' constitutional rights violated by what's happening in terms of climate change?" Coffin said.
Plaintiffs contend their rights have been violated.
"We are here to demand that our constitutional inalienable rights to life, liberty, property and the pursuit of happiness are upheld, because for the last several decades to today they have been infringed upon by our government," said 16-year-old Xiuhtezcatl Martinez. He said the threat to the future continues today.
"Every action that [President Donald] Trump takes to dismantle different laws to protect our environment and protect our climate, every time he rolls back laws to mitigate fossil fuel extraction, that is evidence in our lawsuit that our government is failing to represent us," Martinez said.
At the February hearing, Frank Volpe, an attorney for the API, said the plaintiff's claims are complicated.
"This is largely a case — and I am sure the court perceives this — that will ultimately be decided by expert witnesses," Volpe said. "This is a complicated area of a human activity, and the question about what climate change is, how it came about, whether it's different than it's been in the history of mankind, is going to be something that a fact witness is not going to be able to discuss. It's an expert issue and a scientific issue."
The API did not respond to requests for comment, and the Department of Justice declined to comment on pending litigation.
According to Philip Gregory, another attorney working for the plaintiffs, both sides will meet next week to determine who those expert witnesses will be and to determine the scope of discovery.
Gregory and other plaintiff's attorneys hope this case does for climate justice what Brown vs. Board of Education did for school segregation.
"The judge will set an appropriate series of targets for the federal government to develop a plan to hit, as in the busing cases in the civil rights era or the prison reform cases," said Gregory, describing what to him would be an appropriate outcome of the case.
He said in those types of landmark cases the judge usually orders the defendant — in this case the U.S. government and the oil industry — to set realistic goals to reduce emissions. Ideally, the same judge would continue with the case to monitor the plan's creation and implementation.
The plaintiffs say the suit is necessary because their voices are not adequately represented in government because they are too young to vote.
"I got involved because I'm from the reservation in the middle of the desert, and there's not a lot of water," said 16-year-old Jaime Butler, from the Navajo reservation in Arizona.
"I live in one of those towns where you can't drink the tap water," she added. The water is contaminated by uranium and has been undrinkable since before she was born, she said.
Butler, a high school sophomore, said she is committed to making sure future generations have clean water and said she gladly skipped a class trip to come to Washington. Although they live in different areas of the country, they travel to Oregon for court hearings whenever possible and last summer Our Children's Trust organized a rafting trip for the youth.
When the plaintiffs come together for court hearings or other events, they share accommodations and travel together as much as possible.
That's where Lillian Garcia comes in. Her official title is executive assistant and office administrator for Our Children's Trust, but like Riday-White, she wears many hats.
"I've got Band-Aids, if somebody sneezes I got a tissue, I make sure people are fed and have their shoes on," said Garcia, who has a background in family and human services. She said coordinating 21 young people is no easy feat but it's worthwhile.
"They're young kids, in elementary school, in middle school," she said. "But their intelligence, their passion for this subject of climate justice is so inspiring."
What the young people are learning and experiencing is beyond anything that could be taught in a classroom, Garcia said.
"The first-hand experience that they've gotten is just incredible and a lot of these kids didn't sign up to be public speakers or figures, they signed up because this is what they believe in," she said. "Over the course of this whole thing developing and growing they've been thrust into the spotlight and I think they're doing pretty well."
Garcia said many of the plaintiffs not only participated in the March for Science, but created the chants and invigorated the crowd marching near them.
"It went, 'Hey, hey, Donald Trump, the atmosphere is not a dump,'" Garcia said. "It was fantastic and hilarious, and everyone around us started chanting the same thing. And these kids created such a beautiful moment all on their own, and of course they came up with something so much better than anything we thought of."