NEW YORK — Three weeks after Thanksgiving, Rosana Borges sat at her dining room table and picked at the last piece of turkey in a Styrofoam bowl as she cradled one of her five children. John, 2, snored against her chest while Dayna, 6, wriggled past her to reach a box of donated apple pastries. In the living room, Borges' mother paced with 1-month-old Roy crying in her arms. Bryan, 17, and Rosy, 14, hunched on the couch watching the TV bought with the family's tax refund.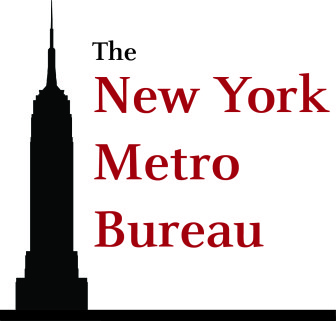 In December, Borges was still stretching the Thanksgiving turkey gifted from her local state senator, Jose Peralta in Jackson Heights, Queens, to feed her family of eight.
"I've been cooking different styles with only what we need," Borges said. She wrapped the last piece of meat in tinfoil and opened the fridge; a sour smell exuded from the half-empty shelves.
"It's broken," Borges said, shaking her head. "It would take $50 to fix it, but we can't afford it right now." She is 34 and immigrated from the Dominican Republic seven years ago.
Three months later, she still grapples daily with the decision between need and want to provide for her family.
"I feel overwhelming stress all the time because I'm the head of the household," Borges said. "Even though my husband earns wages, I am at home and struggling with the things I can't afford."
Her husband Juan Borges works 90 hours each week delivering food to Manhattan but only earns $20,000 per year, not enough to cover rent for their two-bedroom home. Even with the additional $8,000 they receive annually in child welfare, they still live below the poverty threshold of $40,000.
The list of things the family must live without is long. Borges can't afford to take her daughter Rosy, who has braces purchased with the family's tax refund last year, to her next dental appointment. She stresses over whether she will be able to pay for the school fees, clothes and celebratory party — a priority in Latino culture — for her son Bryan's high school graduation. Recently, she told him he needed to find a part-time job if they were ever to pay for college.
The Borges family is part of the swelling number of food-insecure Queens residents, struggling to balance low wages and rising rent, who regularly reach out to local agencies for help feeding their families. According to the NYC Food Metrics Report 2016, one in nine Queens residents are food-insecure, meaning they either lack access to food or don't buy it in order to pay for other necessities.  
"Wages are ticking up, but housing rents are skyrocketing," said Joel Berg, CEO of Hunger Free America, formerly the New York Coalition Against Hunger. "One of the few things you can cut down on is food."
Surviving, but still struggling, is the state for food-insecure families like the Borges.
"People make marginally enough to not be severely hungry but not enough to be in good shape," Berg said. "They still need extra help."
Even though the food-insecure population in Queens decreased in the past year, according to the city, the number of people seeking assistance spiked. In Hunger Free America's annual survey, 92 percent of the borough's food pantries and soup kitchens reported that they served more families with children in 2016; nearly half said they didn't have enough resources to meet the growing need. A 2016 survey by Food Bank For New York City reported the same results.  
Sara Pertucchi, manager at the Salvation Army in Jackson Heights for 15 years, witnessed an 80 percent uptake in visitors since 2014. She said they now serve 500 people per week.
One of them is Borges, who stumbled upon the food pantry while walking her daughter to school and now returns each month without fail. When her youngest son Roy was born in October and she couldn't go, Borges sent her two teenagers to pick up the brown paper bag filled with dried goods like pasta, rice, beans and frozen vegetables.
"This is the way they understand how difficult and hard it is to get food," she said.  
On a chilly morning the week before Thanksgiving, Borges swaddled 22-day-old Roy in a turquoise blanket against her chest and peered with worry at the line snaking down the block outside the Salvation Army. The first woman had arrived at 7 a.m.; the doors opened at 9.
"If you come at 8:20, there's no chicken. If you come at 8:40, it's too late," Borges said. "Sometimes the first bags they're handing are full, but the last ones are not enough, and that's the kind of bags I'm unfortunately getting."
At 9 a.m., the line inched inside. Borges, visitor number 55 of 69 that day, was relieved to find eggs inside her brown paper bag. Behind her, a Chinese man in a large black overcoat complained that he didn't get any. But even with the eggs, Borges knew it wasn't enough to get her family through the month.
"Of course I need more; I have five children," she said, taking a rest at one of the plastic tables inside the Salvation Army as Roy slept against her chest. "It's always hard."
As Borges left the Salvation Army with her bag in hand, she asked another man in line if he could write down the addresses of five other food pantries in the area he'd mentioned while they were waiting. A week later, Borges realized that, without a car, they were all too far away — adding it to the list of things she had to learn to live without in order to survive.