NEW YORK — The first time Joseph Albines saw the object that became symbolic of his life was in the 1980s. His older brother brought it home from gym class at Jamaica High School in Queens. The metal shaft was red with the word "Brine" printed in white letters. The head was a bulky, curved piece of red plastic with a soft red mesh forming the pocket inside.
It was different. It looked weird. Nobody had an all-red lacrosse stick. Then again, not many people in New York City had ever seen one of any color. Lacrosse would soon teach Albines the importance of being different. It's a lesson he now tries to impart to girls in Queens, who live in some of the most diverse neighborhoods in the country.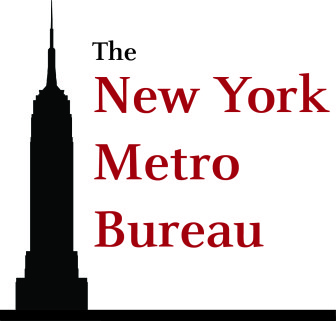 In 2009, Albines, 46, founded the Queens of Lacrosse, which he said is the only all-girls club team in the city to this day. Participants range from first grade through high school, from all parts of Queens. They are Peruvian, Filipino, Puerto Rican, African-American, Italian, Irish and Chinese. They stand out in the lacrosse community, just like that red lacrosse stick.
In 2016, the Queens of Lacrosse finally had enough high school girls to play in a winter league, one that is filled with teams from upper-class, mostly white Long Island neighborhoods that have been the epitome of lacrosse in New York for decades.
"I was kind of brought up through the same channel, playing this whole Long Island schedule," Albines said. "My girls see it, and they see it so often. They realize there is a difference between the races between 'School A' and 'School B.'"
When he started his freshman year at Jamaica High in 1985, Albines was convinced by one of his friends to join the lacrosse gym class. By the time he graduated in 1989, he was named captain of the varsity team, the only public school lacrosse program in the city at the time. A sport usually played in middle- to upper-class communities, lacrosse had yet to catch on in the poor areas of New York. The Jamaica team was mostly African-American, though Albines is Peruvian, and some of his closest teammates were Indian and Greek.
That team from his teen years, just like the one he now coaches, also had to compete against the elite Long Island high schools. Albines and his teammates were in awe as they traveled to rich neighborhoods they never knew existed. They gazed out the team bus windows as they drove past mansions with vineyards, and backyards with llamas grazing in them. Much of the Jamaica team lived in poverty and they took on a "Bad News Bears" persona, a rugged group of misfits. Consequently, they got beaten badly sometimes.
Winning, however, wasn't truly the Jamaica team's motivating factor. Ben de Leon, 42, also played for Jamaica High School after Albines, and is now the assistant coach for the Queens of Lacrosse. His high school team was filled with troubled youths — some even had criminal records, de Leon said. Despite not being a great student, de Leon said lacrosse motivated him to keep his grades up so he could stay on the team. He went on to attend St. John's University and was recruited to play for the Philippines Lacrosse Association in 2012.
When Albines asked if he would be interested in coaching, de Leon accepted the offer without hesitation. He said they valued lacrosse in the same way, because it helped them grow from boys into men. Now they have the chance to give that same experience to the Queens of Lacrosse and guide them into a promising future.
"We're empowering these young ladies …" de Leon said. "If I can have an active hand on where the youth are going to be, I'm signing up."
The sport has come a long way since Albines' and de Leon's days at Jamaica High. The city's Public School Athletic League now has 33 high schools with lacrosse programs. According to a 2015 participation survey conducted by US Lacrosse, the number of high schools with lacrosse programs nationwide grew by nearly 30 percent between 2010 and 2015.
This has allowed many of the girls from the Queens of Lacrosse to play for their high school teams and compete against other schools in the city. That's why Albines was so eager to have his girls "play up" this winter, he said. Although the girls are sometimes see the differences between them and the Long Island girls from the winter league, Albines said they are blind to it in a way. They just want to play lacrosse.
"If we're playing a team that's not as good as us or a team that's better than us, we still stay the same," said Aria Lugo, 16, a member of the Queens of Lacrosse for the past four years. "We feel like every time we play is an opportunity to learn, and we treat everything like that."
Yet, Albines said his vision goes even further than what he can teach on the field. His parents immigrated to Queens from Peru, and he was the first member of his family born in the U.S. His family didn't have much, so he had very few opportunities to play sports until he got to high school. Lacrosse made him more outgoing, he said, turning him into a leader and leading him to play at Queens College, where he was again named team captain.
Lacrosse gave him a platform to give back to his underprivileged community.
"I want my girls to get whatever benefits I can get for them, whether it's discounted mouth guards, a scholarship or a letter of recommendation for college," Albines said.
Still, Albines said he never would have formed the Queens of Lacrosse if it wasn't for Laura Gump, founder of Sum It Up Lacrosse, a youth program in New Jersey. Albines met Gump when he took his daughters Marianna, 17, and Fiorella, 15, to one of her summer camps. He picked Gump's brain and told her he was thinking about starting his own program. When Albines got cold feet and nearly backed out, Gump wouldn't let him.
"I could tell from having gotten to know him over the years that he was just the perfect personality to run a program like the one I had because he's just so positive and encouraging," Gump said.
Thus, Marianna and Fiorella walked off the field emulating their father's courage, smiling despite the outcome of their first winter league game on Dec. 4. They got crushed by Oceanside, though nobody seemed to be keeping score. Other girls from the Queens of Lacrosse hung their heads in disappointment, not used to the feeling of losing. The Alley Pond Tennis Center in Queens was filled with the sound of applause as everyone watching appreciated their effort. As they reached the sideline, a parent from the other team got their attention.
"Excuse me, where are you girls from?" the man asked.
"Queens," the girls said.
The man was surprised, and asked if there were a lot of programs like the Queens of Lacrosse in the city.
"Not really," the girls told him.
Encouraging them to stick around for the next game and learn from the other teams, the man said, "You girls are pioneers."