NEW YORK — Chloe Li and her friends were in tears Friday after learning that President Donald Trump had signed an executive order banning citizens of seven Muslim-majority countries from entering the United States.
On Sunday, she marched. With the crowd around her in Manhattan's Battery Park chanting, "Donald Trump has got to go!" the 16-year-old from Brooklyn said not only are many of her classmates Muslim, but they're alarmed by the direction of this country under Trump's leadership.
[Related: 'We Shall Resist': Atlanta Protesters Fight Immigrant Ban]
"Right now we're in the Holocaust section of our history class," said Li. "How is this not a repetition of history? We are just so upset that this is happening again and that we here — in the United States — are letting it happen."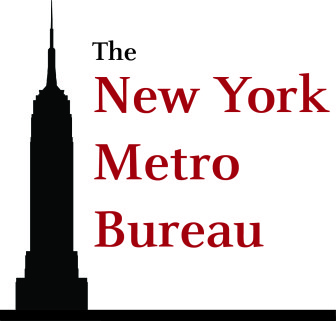 Li was one of tens of thousands across the nation who rallied and marched over the weekend to protest the executive order, which suspends the entry of refugees into the United States for 120 days, halts the entry of Syrian refugees indefinitely and bans citizens of Iran, Iraq, Libya, Somalia, Sudan, Syria and Yemen from visiting the U.S. for the next 90 days.
Carley Moore, author and clinical professor of liberal studies at NYU, is not surprised that young people are taking the lead.
"There's a lot of trauma right now in the classroom," said Moore, who teaches a course on youth activism. "But students have always been activists and they will always be activists."
Customs and Border Protection (CBP) officers began detaining travelers immediately after the order was issued, including many with valid immigration visas. On Saturday, protesters quickly organized rallies at major airports across the nation. Thousands converged at New York's JFK Airport, where immigration officials detained several individuals.
"What's going on inside is unfair," said Sharda Mohammed, 19, who was protesting at the airport. "These people have green cards, and legally, they should be let in here. Nobody should be banned based on where they came from or their religion."
Mohammed, who came to JFK with her 12-year-old sister to support those detained, said the ban is chilling.
"I'm honestly afraid for my community, for my family and just for people in general," she said.
Isabel Walters Valera of Manhattan said she was encouraged by the number of young people like Mohammed who were standing up against the order. She said she brought her daughter, 8-year-old Lisa, so she could see the power of people who take a stand against injustice.
"If we make a loud enough noise, we can make a difference," said Valera, shouting to be heard over the vocal but peaceful crowd. "I think it's important she learn that she can protest and try to make change and try to make a difference and not live in fear of the consequences."
Protesters at JFK were encouraged late Saturday, when U.S. Judge Ann M. Donnelly temporarily blocked part of the order and judges in Seattle, Boston and Virginia quickly followed.
But on Sunday morning, after some immigration officials failed to follow the various court orders, protesters again descended on several airports, angered that officials were still detaining travelers and deportations were continuing in spite of the judicial rulings.
Later in the day, a rally at New York's Battery Park drew thousands, including 6-year-old Anais Dugdale from Brooklyn. Standing near the water with the Statue of Liberty visible over her shoulder, Dugdale said she was there because her grandfather was a refugee.
"He is a Holocaust survivor," said her mother, Katina Erdeli. "This country was what he worked toward with my grandmother, and when they got here, they were able to make a life in a country that made it possible for them to be free.
"I'm here because of that and by extension, my daughter Anais is here because my grandfather and grandmother were granted refugee status in this country," Erdeli said, adding that she felt it was her duty to do whatever she could to get the ban repealed.
Thomas Sonntag, a 17-year-old from Queens, also said he is compelled to protest the ban because his mother is a refugee who has worked hard to raise a family and contribute to this country.
"This issue is affecting me personally," he said. "… I think that by banning refugees, you're banning the possibility of America having a brighter future due to these refugees and what they provide to our country."
Seventeen-year-old Orlando Cole, from Brooklyn, said he felt the only choice was to protest the ban.
"I don't want to look back in however many years and think there was more we could have done," said Cole, as he marched with the crowd from Battery Park to U.S. Customs offices at Federal Plaza. "I hope that the ban will be repealed and those who are currently being held are set free as soon as possible."
He said he plans to attend every protest he can to show his opposition to the order and to Trump's policies.
Li said now that she's learned about the horrors of the Holocaust she's committed to marching until the order is repealed and refugees are protected.
"People are coming here for safety," she said. "I just want those people to be safe."
More related articles:
Discrimination Motivates Young Activist to Protect Water For Future Generations
Student Walkouts a Fine Form of Civic Engagement, Say Youth Development Leaders