NEW YORK — Before attending a tech summit last weekend, 20-year-old Stephon Harper aspired to be a paramedic. While he still holds onto those aspirations, he is now contemplating something new — learning how to code.
"It seems like a lot of fun and it seems like a challenge. I enjoy challenges," said Harper.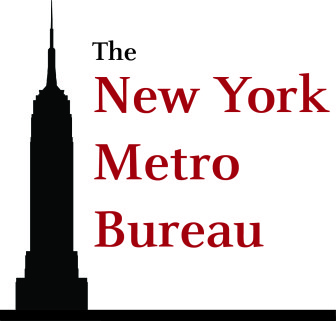 The Digital Inclusion Summit, held Saturday, was organized by The New York Foundling, a nonprofit organization focused on empowering children and families in need. The Digital Inclusion program was launched in the fall to introduce foster care youth and their caregivers to technology skills and training.
"The goal is really to provide access," said Morgan McCray, Foundling's manager of business operations. "There have been a lot of initiatives to get underrepresented groups into this industry. We'd like to be a part of that conversation."
Individuals in the foster care system face particular challenges not only in the tech industry, but also in the workforce generally. According to the Center for Family Representation, nearly half of foster youth in New York City experience unemployment after aging out of the foster care system. Other research shows that only 10 percent of foster care youth attend college and less than half of that percentage actually graduate from college.
Young people ages 12 to 20 who attend the summit are immersed in live tech demonstrations, basic skills training and panel discussions from business professionals working in the technology field.
[Related: Academics, Former Foster Kids Talk Solutions in New York City]
Shar'nee Francis, diversity advocate at Dev Bootcamp, a 19-week training program that teaches students to build web applications, encouraged participants to believe in themselves and ignore those who told them they could not get to a particular place in life because of their background.
"People stereotype you and put you in a box. It's up to you to stay in that box or take yourself out," said Francis, who was adopted when she was 12.
The message spoke to 12-year-old Yankaira Urian. "I liked the advice Shar'nee gave me — to go for it," said Yankaira. "To believe in what you can do and try your best to succeed at what you want to complete."
Following successful completion of the day's workshop, the 36 summit youth participants were awarded a certificate, a laptop and wifi access for the following four years. It was the first time most had ever owned a laptop.
"Before enrolling in this program, we've learned that about 60 percent of youth were writing essays in high school on their phones," McCray said.
Among youth in The Foundling's current program, 63 percent said they have been unable to complete schoolwork because they lacked internet or computer access at home.
Quanicia McDonald, a 17-year-old student at Brooklyn Tech, had to write her college personal statement essay on her phone because she did not have her own laptop. "Going to college, I'm definitely going to need a laptop, and I'm definitely going to need portable wifi — so that's something that's going to benefit me greatly," said McDonald, who plans to attend Howard University in August.
Though McDonald, who studies electromechanical engineering, has a technology background, she came to the summit to learn more.
"We've been focusing more on skills that tech kind of overlooks," she said. "Like your typing skills and using Word docs efficiently, using Excel efficiently. We don't get taught any of that."
Others, like 17-year-old Wendy Herrera, were exposed to something entirely new. "I'm not into the internet like other kids my age would be," said Herrera. "I'm not really good into computers, so this brings me like a whole new step into technology."
Following the summit, those who want to continue learning more about technology are invited to volunteer-led, monthly workshops held at different locations based on the youths' areas of interest. McCray said the next — at Twitter's New York City office on Friday — will focus on social media.
With the summit's assistance, the tech world may soon be getting some new recruits. "I had fun today," said Stephon Harper, "so in the future, I'll be attending more."
More related articles:
Los Angeles Trying New Tactics to Help Children, Many in Foster Care, Who Are Sexually Trafficked
Powerful Voices of New York City's Former Foster Youth