Editor's note: Language quoted in this story could be offensive to some readers.
MAPLEWOOD, New Jersey — The hateful words drew gasps from the audience, pulling them back to 1960, hitting them head-on as the burly white U.S. Marshals escorted the tiny 6-year-old girl past angry white parents. There were haunting images of enraged white protesters, known euphemistically as the "cheerleaders," stuffing a black-face doll into a crudely made cardboard casket, all captured forever on the grainy footage.
The little girl in the freshly pressed dress paid no attention to any of it. She held her head high and walked purposefully through the schoolhouse door.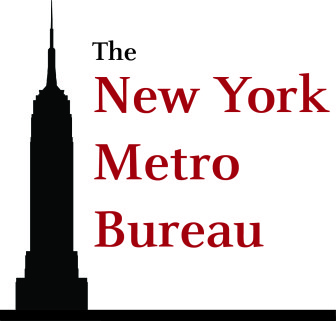 As the video's last images faded, parents, teachers and children of all races and ages were left speechless as Ruby Bridges, now 61, stepped onto the Columbia High School stage. Just as it had been in 1960, her stride was deliberately slow, her head tilted with determination and a hint of humble defiance.
"I just cannot believe this is all for me," she said quietly.
The crowd — which was standing room only — seemed to be pulled back to the now by the force of her presence. They rose to their feet with thunderous applause.
Bridges was the guest of honor last Thursday for "An Evening with Ruby Bridges: A Single Act of Courage," hosted by the South Orange-Maplewood School District Parenting Center and Elementary School PTAs.
No stranger to crowds, Bridges was 6 years old and in the first grade on Nov. 14, 1960, when she became the first African-American student to attend a white elementary school in the South. (See video interview with famed child psychiatrist Robert Coles talking about Ruby Bridges and her experience.) Bridges' appearance at the Columbia High School auditorium in Maplewood showed how eager people are to — as Bridges once famously said — to stand "shoulder to shoulder" with history.
Bridges said she chose to open the evening with the video to give the audience, particularly young people, a sense of her first disorienting and intense days at the William Frantz Elementary School in New Orleans.
"It's extremely hard for our children to imagine what it was like back then, but it's extremely important for them to know," she said. "It's a very hard conversation to have, but it's one that we must have."
Her schooling began, she told the audience, at a segregated school where "kids looked like me." Bridges excelled in kindergarten and the beginning of first grade, thriving in a place filled with friends, a sense of belonging and love. She made it clear to the crowd how important friends have always been to her, stressing how those bonds sustained her through chaotic times.
And while some of that changed in the fall of 1960, Bridges still tells her story through the hopeful eyes of a 6-year-old child.
She said she was one of only six students in New Orleans who had taken — and passed — a test that nobody told her was designed to be unpassable, engineered by racist bureaucrats to keep black students out of the city's all-white schools.
Once word got out, Bridges said, "it was the buzz all around the community."
"In my mind, that first day of school, I thought, 'I'm so smart, I passed this test. I am now going from first grade, straight to college,'" she said with a chuckle. "That's really what I thought.
"I knew absolutely nothing about what was going to happen that day."
Her mother's friends were at the house that first morning, helping her get dressed, when four tall white men came to the door.
"I remember them saying, 'We are U.S. Marshals and we've been sent by the president of the United States to escort you and your daughter to school today,'" Bridges said.
Even though her new school was only five blocks away, she rode with her mom and the marshals in the car, while her neighbors walked behind. They kept a wary eye out as Bridges went to school.
"That is a community," she said, pausing to tell the audience. "That's a village, raising a child.
"The minute we turned the corner and we saw that crowd, I thought, you know, living in New Orleans, being raised there, I thought it was Mardi Gras," she said.
"It was the innocence of a child, a 6-year-old who had not been tainted in any way, that knew absolutely nothing about racism, knew nothing about a white school, I thought I was going to college and I thought it was Mardi Gras. I say that to say that I was never really afraid," she said.
When they arrived, the marshals rushed her from the car to the building, past the rabid crowd of white protesters, to the principal's office, where she did nothing all day. From the office window, she could see and hear adults running into the building and rushing back out with their children.
And that's how Bridges, a civil rights heroine, ended up spending her first day at an all-white school in the principal's office.
"Over 500 kids walked out of school simply because I was there," Bridges said. "But I didn't know that. I just remember thinking, 'Wow — college is busy,'" she said, with the hint of a smile.
A little while later, when someone rushed in and said school was dismissed, she remembers thinking: "Wow — and college is easy."
Even her mom didn't fully realize the magnitude of what had transpired until they got back home and turned on the television.
Recounting the story to a rapt crowd in the Maplewood auditorium, Bridges said: "It was too late to turn back."
So she returned the next day, again escorted by the marshals. This time the crowd had nearly doubled. Her mom later told her that's when she first realized the marshals had guns and that they seemed nervous.
Bridges remembers them saying to her, "Ruby, walk straight ahead and don't look back."
So she just walked straight ahead, like she was told to do. Inside, the building was eerily quiet, and a few minutes later she met a woman she would come to know as Mrs. Henry.
"My first thought was, 'She's white.' I'd never seen a white teacher before. Now mind you, she looked exactly like all those people outside, people who were screaming and shouting, people who seemed angry about something."
When she saw the empty classroom behind Mrs. Henry, she thought her mom had brought her to school too early. She didn't know the white parents had kept their children home.
"She did look exactly like them, but she was nothing like them," Bridges said. "She actually made school fun. I loved school and it was because of her. She did everything she could to keep my mind off what was happening outside."
Even though Mrs. Henry made school fun, Bridges said she began to wonder about the other kids, and she longed for friends, some companionship in the whirlwind.
She could see an empty playground from the classroom window, but there were no children, only the federal marshals who she sometimes saw walking around in the bushes. She hoped they would find whatever they were looking for and she imagined playing outside — if she could only find some other kids to play with.
Then one day she remembered that in her other school, the students had all eaten lunch together.
"I could smell the food coming from the cafeteria, but I couldn't go to the cafeteria," she said.
"And the reason why is because every day when I had to cross that mob of people, they were screaming and shouting things and they were saying, 'We're going to poison her, we're going to hang her.'"
So she had to bring a lunch from home and while Mrs. Henry took a break, Bridges would eat lunch in the classroom all alone.
"I thought, 'All the kids must be in the cafeteria.' And I thought, 'I'm never gonna make friends unless I get to the cafeteria.'"
So 6-year-old Bridges devised what she thought was a foolproof plan to get to the cafeteria. She dumped her milk in a paste jar and tossed her sandwiches in a cabinet.
The milk-in-the-paste-jar part of the plan went off without a hitch — Mrs. Henry blamed the watery paste on New Orleans' infamous humidity. But the sandwiches attracted mice, and Mrs. Henry, who didn't like mice, complained to a custodian, who found them.
After explaining to the adults that she just really just wanted to eat lunch with the other kids — they had initially thought she wasn't eating due to stress — it was finally decided that she would go to the cafeteria.
"That day was like a field trip," Bridges said. "I was never allowed to walk around the building.
"I had thought I was being punished, but I didn't know why or what I had done.
"And there I was that day, so excited," she said. "They walked me around and showed me the whole building, and as we got closer to the cafeteria, I kept thinking to myself … 'I'm gonna make friends.' And then when we got to the door, [Mrs. Henry] pushed open the door and there was nothing but empty tables.
"I can't tell you how disappointed I was — I just knew that those other kids were in the cafeteria — but they weren't," Bridges said, visibly saddened by the vivid memory.
Still, she said she thought she heard other students laughing and talking when she stood in the coat closet. And still, she wondered what she had done, why she could never see them.
Bridges later found out what really happened.
"There were some white parents who tried to send their kids to school with me. They actually crossed that same picket line. They were never protected by federal marshals. But they crossed that line and they brought their kids," she said.
"And the principal, who was part of the opposition, she would take those kids and she would hide them, so they would never see me and I would never see them."
Bridges said every day she asked Mrs. Henry about those kids and every day she thought Mrs. Henry was ignoring her.
She later found out that Mrs. Henry hadn't been ignoring her, but had been trying all along to work with the school's administration, eventually threatening to report the principal for breaking federal law.
Then one day Bridges said Mrs. Henry took her hand, quietly leading her into the coat closet. She carefully moved aside a cabinet, revealing a door that led to another classroom. Inside that classroom were four or five other kids.
"I knew I heard kids!" she remembers telling Henry excitedly. She had finally found them, their voices were not just in her head.
She went in and sat down, eager to play with them.
"Then this little boy looked at me and said, 'I can't play with you — my mom says not to play with you, cause you're a nigger," Bridges said. "At that moment, I thought, 'So that's what this is about," she said. "It's about me, and the color of my skin. It's not college, and it's not Mardi Gras. It's why there's no kids here — it's about me."
Even at a young age, Bridges said she was able to summon some empathy for the child, and how vulnerable he was to his parents' influence.
"But even though he hurt my feelings," Bridges said, she wasn't angry with him. "If my mom or my dad had said, 'Ruby, don't play with him, he's Asian. Don't play with him, he's Hispanic, he's Indian, he's mixed race, he's Jewish, he's gay, he's white, don't play with him,'" she said, "I would not have played with him."
Even now, decades later, Bridges said she still looks back to that exchange as informing her message that she delivers today.
"I always go back to that little boy and I hear him saying, 'My mom said not to play with you,' because the truth is, that's where it's coming from," she said, pausing to let the weight of her words sink in.
She said she thinks of that little boy when she looks at the world.
"None of our babies come to the world knowing anything about the baby lying next to him," she said. "Not one of those babies will say, 'I'm not living next to you.' Racism really is a grown-up disease. And it's time we stop using our kids to spread it."
After she spoke, Bridges, who said she believes she has an obligation to talk with as many children as possible about her experiences, took questions from students.
When 10-year-old Lindsay Minor asked about courage, Bridges said she thinks there is courage in everyone, "and when we really, really need it sometimes it just jumps out."
"We're not going to stomp out racism, not in my lifetime and maybe not in yours," Bridges had told the audience earlier. "But we can definitely make a dent. We can definitely make this place better for our kids."
The audience
Spectators were lined up in front of the auditorium doors, buzzing about who they were about to see. They were a mix of old and young, black and white, parents excitedly explaining to their children who they were about to hear speak in person. Ruby Bridges, the young girl who became a lightening rod of school integration in 1960 when she was escorted into a New Orleans elementary school as a 6-year-old girl, was about to walk into a Maplewood, New Jersey, auditorium as a 61-year-old woman, like a historical diorama sprung to life.
"My principal said this was a once-in-a-lifetime opportunity, and we read the book in school, so I didn't want to pass it up," said Jadyn Herry, 17, a student at Columbia High School in Maplewood, who attended the event with her mother.
To many of the spectators who lined up to see and hear Bridges tell her story in person, Thursday's event was an opportunity to learn about a vital and dark period in history from the perspective of someone who lived it.
"We don't teach history correctly," said Amy Blake, a teacher and executive director of the Maplewood Ethical Culture Society, who was one of the audience members in the packed auditorium. "It shouldn't be separate — there's not black history and white history, but American history."
Electricity was in the air as people streamed into the auditorium. People stood along the walls, and others sat in the aisles to get a chance to hear Bridges. The excited din fell silent as the lights dimmed and a short video played introducing her. The audience was eerily silent as she spoke.
In her presentation, Bridges said repeatedly that she came with a message of hope, but that doesn't mean it was a message without a warning. Hopefulness was tempered with her stories of death threats, black baby dolls in caskets and warnings about work that still needs to be done. That foreboding played out on the faces of the crowd. Before she took the stage people were animated, smiling and eager to for the presentation to begin. As she went deeper into her story, those smiles melted away.
When Bridges finished recounting her story, most faces in the crowd — black and white, young and old — had tears streaming down their faces.
"I was touched to learn that through the whole thing, she just wanted friends," said Shazaan Napoleon, 37, who was there with children Phritz and Je'Vanni.
Audience members said Bridges was a devastating and effective speaker. They said they were moved by her story, pointing out that it highlighted some of the successes since the civil rights era, but also reminded them that racism is still prevalent.
"While things have changed, there's still a lot of work to be done in terms of racial justice," said Herry, a 17-year-old student.
Young people appeared to be overwhelmed by her story, which was equal parts a message of hope and a cautionary tale.
Lindsay Minor, 10, said she was inspired by Bridges' courage and plans to do her part to make a difference.
"We need to learn what we can do to help this world and how to not get caught up in the racial issues," she added.
"Ruby's talk has inspired me," said Phritz Napoleon, 13. "I learned a lot."
After listening to Bridges' presentation, 10-year-old Je'Vanni Napoleon, who had seen the movie based on Bridges' experiences in school, spoke with some unintended understatement about what he had heard.
"She went through a lot more than what was in the movie," he said.