NEW YORK — In a sunny room in the Banknote building, a facility in the South Bronx that once printed stamps and foreign currency, children with beaming smiles use bamboo sticks, rubber bands and pencils to learn how machines work.
The Iridescent Learning Center, stocked with popsicle sticks, a model skeleton and paper airplanes hanging from the ceiling, provides opportunities for children in the area to learn science and math skills like physics, computer science and astronomy. The after-school program helps bridge the gap of science and math learning skills students may not be getting in their local schools. Through their after-school program, Iridescent provides a hand-on, creative approach to learning that builds confidence in students.
Bobby Zacharias, instructor and co-director of content and curriculum development, said the program is essential for children in the neighborhood.
"I think there's a sense of agency that we give the kids," he said. "Here are some materials and here are some ideas and if you are creative and are persistent you can come up with an interesting solution to a problem."
The program serves third to eighth graders in the area. This semester, 28 students attend Iridescent Monday and Wednesday afternoons. They're learning about animals and how they move their bodies.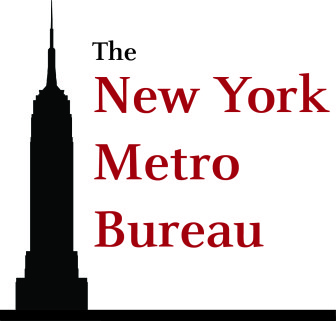 Students use basic materials like bamboo sticks and rubber bands to replicate animals' movements such as a wing flapping. By the end of the semester students will build mechanical models of animals and remotely control their movements through computer software.
Because students are allowed to experiment and problem-solve with materials, Iridescent creates a more hands-on learning environment, something that is lacking in many of the students' math and science curriculum at school, Zacharias said.
Iridescent also fosters engagement in the community by hiring high school students as explainers. Explainers serve as counselors and role models, and help students troubleshoot problems. Sara Benitez, 16, a high school junior and aspiring engineer, has been an explainer with Iridescent for three years.
Benitez, who hopes to attend MIT, said she was at first hesitant about joining the program. She saw the program as a way to pass the time before starting high school. But when she started working with the students she had a change of heart.
"I fell in love with the community here," she said. "It's so welcoming, and just the fact that we help others in a new way and think of things in a new way, I really like that."
Benitez said an after-school program like this is needed in the South Bronx because it awakens children to other possibilities than the ones playing out on the hardscrabble streets of Hunt Point.
"This program is really helpful because it helps kids think that they're capable of being an engineer, they're capable of having a career being what they want to be when they grow up," she said. "I think it changes the image of Hunts Point, it makes it seem like we're actually doing something. And we're capable of striving."
Paige Teamey, an instructor and co-director of content and curriculum development, said she remembered being one of the only women in class when she studied physics. She understands what the program is doing for young women who want to enter fields in science, technology, engineering and mathematics.
"It's really important for me for young women to feel confident in the topic and feel that they can give in the area and start doing it in a fun way," she said.
The center works with schools and other organizations in the South Bronx. Last fall it collaborated with the Hunts Point Children's Alliance for a program called Astronomy Night. On Friday evenings students learned about the stars. Students used props like lights and Styrofoam balls tacked onto pencils to simulate planets revolving around the sun. Paige Teamey, along with an instructor from Columbia University taught students using a huge state-of-the-art telescope.
Students sat next to their parents and siblings while they learned. Edwick Torres and his 10-year-old son attended the program.
"It's needed," Torres said. "As a dad anything you can do with your son is a great thing. But more importantly when you can share something that's educational and fun, it shows that there's something beyond the block where you're at, where you can grow and learn together."
The organization currently gets it funding from a five-year grant from the Office of Naval Research. The grant is coming to the end and Iridescent is shifting from government funding to corporate funding. Boeing and Google will begin to fund the organization once the government grant ends.
Iridescent's website, the Curiosity Machine (http://www.curiositymachine.org), gives students a list of materials to build projects on their own. Students get mentorship along the process.
After students finish building they receive guidance from an engineer or scientist to improve their project.
"We're always wanting to scale our program up to make them accessible with any place with [access to the] Internet. We know we do really good work in the classroom in Hunts Point, but we want kids everywhere to access this material," Zacharias said. "The sense of actually making something and creating something that works — there's no substitute for that sense of accomplishment."
Financial supporters of Youth Today may be quoted or mentioned in our stories. They may also be the subjects of our stories.