NEW YORK — When Milan Taylor read reports in New York City tabloids that a local elementary school, Far Rockaway's P.S. 106, had been failing at the hands of a negligent principal, he sprung to action. He organized an emergency meeting among community members whose age-old grievances with Far Rockaway schools had been reignited. A day later, on a Monday night in January, Taylor was dressed in business attire, standing in front of about 30 concerned residents, poised to lead a discussion on how to help the school.
"Can we hear from some parents?" Taylor prompted the group. "The best thing we can do is support the parents."
A parent whose two children attend P.S. 106 answered, "I ask them how was school today, and they say they watched movies all day."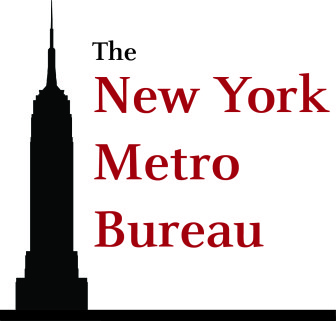 In New York City, it is commonplace for concerned residents to meet to save a struggling school. What was extraordinary about this particular meeting is that it was organized and run by teenagers and young adults. Taylor is the 24-year-old founder and president of Rockaway Youth Task Force (RYTF), a youth organization focused on civic engagement. The organization is made up of members and volunteers whose ages range from 15 to 29, and their focused response to the poor conditions at a local school is an example of how they are leading the fight for youth rights in their neighborhood, largely poor and black in a farflung peninsula that critics say is neglected by the mainstream channels of civic and political power.
"Basically, the kids are organizing the adults," said William McDonald, 55, the Metropolitan Council Education chairman of the NAACP, who has followed the growth of the organization. "These kids are taking on adult issues."
Statistically and anecdotally, Far Rockaway isn't a great place for a young person to live. Youth unemployment is at 35 percent, fewer than half of students in public high schools graduate and teen pregnancy and juvenile delinquency rates are some of the highest in the city. Many residents lament the lack of recreational outlets in the neighborhood like movie theaters or bowling alleys. As a result of these conditions, Far Rockaway is constantly struggling with how the rest of the city perceives their isolated community.
"Outsiders looking in always see the gang violence, the drug violence," said Silaka Cox, 18, a freshman at New York University and RYTF vice president. "It's good to be finally rewarded for something positive."
Taylor, a native of Far Rockaway, grew up under these circumstances and started attending community board meetings as a teenager. At 19 years old, Taylor became the youngest community board member in New York City when he was appointed to Community Board 14 after making the case that the youth demographic wasn't represented. As the only young, black member of the board, he brought up topics such as stop-and-frisk to the other older, mostly white community board members.
"None of the issues were relevant to me, as a young person, living in the community," Taylor said, wearing a Rockaway Youth Task force hoodie over his usual business clothes.
At 21, Taylor started the RYTF in an effort to get other young people involved. The first meeting included three of his friends at a local public library. Three years later, there were 100 volunteers, 60 members and 3 paid staff members.
Now, it's easy to spot the youth presence at Far Rockaway community events and meetings. Members and volunteers wear the organization's signature bright orange shirts. RYTF members, clad in orange hoodies and T-shirts, are required to attend a quota of community meetings and to volunteer locally.
They've been involved in wide ranging causes, everything from Hurricane Sandy recovery efforts to voter registration and anti-violence advocacy. They're busy now with the Arverne East development company working to make sure its plans include advantages for youth such as a scholarship foundation and movie theater in the blueprints of the project.
"This is something I want to be a part of because it makes me more of a citizen of my community," said Oreoluwa Oloruntoba, 17, who dropped by the RYTF offices to hang out with other members after school on a recent weeknight.
The RYTF headquarters, located upstairs from a strip of nail salons, bodegas and liquor stores on the Mott Avenue commercial street, evokes the simultaneously youthful and sophisticated nature of the organization. The desks are equipped with shiny new Mac desktop computers; there's an espresso machine and a water cooler; photos of RYTF members with former mayor Michael Bloomberg, former President Bill Clinton and other local politicians fill the orange painted walls. But, the orange velour bean bag chairs and stacks of board games on the floor are a reminder that the organization is run by those much younger than the leadership of most community organizations.
The headquarters also exemplify the organization's rapid growth. Last week, the office expanded, doubling in size to accommodate its increasing numbers. The working space doubles as a community center and, on any weeknight, members will be cycling in and out and working on homework and college applications.
 "It's a part of being a part of the organization, receiving assistance in anything you need," said Oloruntoba, who has received mentorship on the college admissions process from older RYTF members.
In spite of all the momentum, Taylor remains aware of the uncertain fate of his young organization.
"I'm kind of flying the plane while I'm building it," Taylor said from his desk following a weekly leadership meeting. "We're finding answers together."
Youth organizations don't have a good track record of lasting in Far Rockaway. Aria Doe, 54, the executive director of another Far Rockaway youth organization, The Action Center, said that of the youth programs that thrived 13 years ago, when she founded her organization, nearly all have since disappeared.
Cox, the organization's vice president, was a casualty of a defunct youth program when she was 16 years old, when the Rockaway chapter of Boys and Girls Club shut down. The closing motivated her to join the Rockaway Youth Task Force.
"You can't be a pop-up program, you have to have consistency," Doe said, describing the short-lived youth programs that fizzled out due to a lack of funding.
In contrast, RYTF continues to secure grants and donations, often as a result of Rockaway's Hurricane Sandy recovery. Most recently, it received a portion of a $700,000 Red Cross grant that will go toward a home repair program.
Another factor in RYTF's continued success is the leadership structure. Taylor modeled the organization after Central Connecticut State University's black student union, where he was the president, because he wanted to have an all-youth leadership with inherently short tenures. This makes the goal of youth engagement not only their mission, but it adds urgency for the future of their organization.
"We definitely want young people to go out and experience new things," Taylor said. "But the idea is for them to come back and fix their community."
Produced by the New York Bureau.